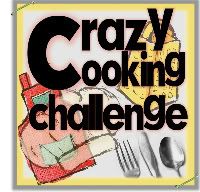 Gluten free baking can be a chore sometimes. The results are often times hit or miss (with more misses than hits, especially when I'm trying new recipes). I've found a great recipe link where everyone cooks an item (using different recipes from different blogger all over the place). This month's theme is perfect for spring: Blueberry Muffins. Who doesn't want a nice fresh blueberry muffin for Sunday morning breakfast?
As always, my muffin is gluten free and fabulous! My base recipe came from
The Mixing Bowl Diary .
Becky has tons of gluten free ideas that I am excited to try in the future. Her original recipe contained gluten free blueberry pie filling which I was unable to get at my local grocery store, so I substituted canned blueberries and a teaspoon of cornstarch to make the consistency more like pie filling.
Gluten Free Blueberry Muffin
Ingredients:
1 cup of blueberries
2 cups (+1 tbl) of GF flour (I used Bob's Red Mill)
2/3 cup of sugar
3/4 tsp xanthan gum
1 tbl baking powder
1 tsp baking soda
1/4 tsp sea salt
1/2 cup of milk
1/2 cup of oil
2 eggs, lightly beaten
1/2 tsp vanilla extract
1 cup of canned blueberries
1 tsp of cornstarch
raw cane sugar (optional)
Directions:
Preheat your oven to 350 and line muffin tins with paper liners.
In a small bowl mix the canned blueberries with the cornstarch and set aside (if you have pie filling you can skip this step).
In another small bowl, mix the fresh blueberries and the tablespoon of flour gently together to coat the berries.
In a mixing bowl, combine the dry ingredients: flour, sugar, xanthan gum, baking powder, baking soda, & salt.
Add the wet ingredients to the dry: milk, oil, eggs, & vanilla.
Mix until just combined (about 3 minutes on low).
Add the canned blueberry mixture and stir for about 30 seconds (until entire batter has a blue hue).
Gently fold in the fresh blueberry mixture.
Scoop into muffin tin, sprinkle tops with the cane sugar and bake approximately 18 minutes.